The Townsville DAMA is the latest of several Designated Area Migration Agreements recently signed by the Federal Government.
The Townsville DAMA is looking to attract more skilled and semi-skilled migrants across North Queensland to help address significant skills shortages in the region. The Federal executive Government and Townsville Enterprise agreement will help secure the workforce needed to support the region's substantial economic growth experienced in recent years.
Local businesses in North Queensland operating in any of the following 9 local government areas have access to the new DAMA:
City of Townsville
Hinchinbrook Shire
Charters Towers Regional Council
Burdekin Shire
City of Mount Isa
Shire of Cloncurry
Shire of McKinlay
Shire of Richmond
Shire of Flinders
Like other labour agreements, the Townsville DAMA is tailored to the region's unique economic and labour market environment. The DAMA is only accessible to employers with genuine skills shortages that can demonstrate a commitment to Australian jobseekers.
The Townsville DAMA covers 195 occupations across various sectors, including manufacturing, health care and social assistance, transport, and professional, scientific and technical services. Access to these occupations provides local businesses with flexibility and responsiveness to address existing labour shortages.
The Townsville DAMA is another example of the Government's commitment to supporting economic growth in regional Australia. It follows recent changes to the Far North Queensland and Northern Territory DAMAs and the establishment of the new Pilbara and East Kimberley DAMAs.
Anzscosearch and All DAMA Lists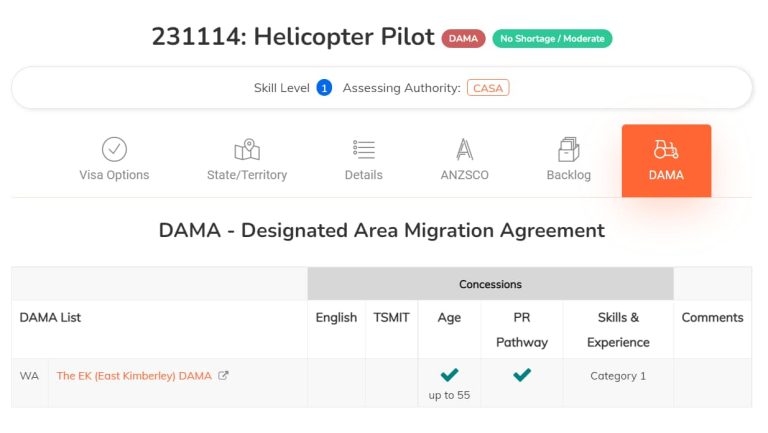 You can also access all DAMA lists and check all eligible occupations at once in the Combined DAMA list.