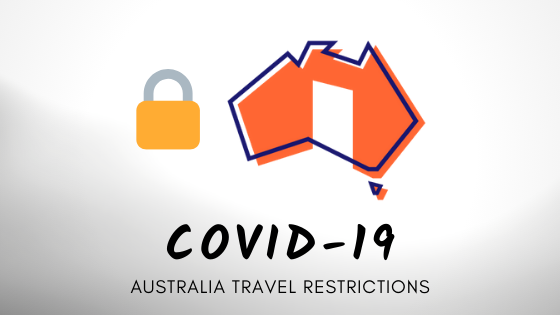 At Anzscosearch we acknowledge that this is a stressful time for people with concerns over the spread of Coronavirus disease and the impact on all of us. The emergence of covid-19 is also having a significant impact on visa holders both in Australia and offshore. The below is a summary of information published by the Department of Immigration in relation to current travel bans and visa FAQs.
Australia Travel Restrictions
From 9pm AEDT 20 March 2020, only Australian citizens, residents and immediate family members can travel to Australia.
From 23:59 AEDT on 28 March 2020, all travellers arriving in Australia will be required to undertake a mandatory 14-day quarantine at designated facilities (for example, a hotel), in their port of arrival.​
Check the exemptions that are in place.
If you are in Australia
If you hold a valid visa you must apply for a new visa before your current visa expires.
If your visa has the No further stay condition and has less than 2 months validity remaining you can request to waive this condition.
If your visa has expired, you need to apply for Bridging E visa (BVE) immediately in order to become lawful. A BVE keeps you lawful while you make arrangements to leave or finalise your immigration matter.
If you can't enter to Australia
For temporary visa holders, you will need to apply for a new visa once the travel restrictions are lifted.

Permanent residents of Australia may return to Australia. They will be required to undertake a mandatory 14-day quarantine at designated facilities (for example, a hotel), in their port of arrival. This include people offshore who have been granted a permanent visa but have not yet arrived on that visa.
International Students
Student visas can't be extended. The student will need to apply for a new visa that meets their current needs.
If a student requires additional time to complete their studies (beyond their visa expiry date) they will need to apply for a new student visa and will require a new Confirmation of Enrolment.
Australia's major supermarkets and residential aged-care will temporarily be able to offer more hours to international student employees to help critical staff shortages.
Student visa holders already enrolled in nursing can undertake work to help and support the health effort against COVID-19 as directed by health officials. We will not take any enforcement action regarding student nurses working in these circumstances.​
Source: Department of Home Affairs | COVID-19 and the border
Important: These travel restrictions are subject to change so please check regularly the Department of Home Affairs website. We will also be posting the new updates on our social media sites: Facebook, Twitter & Instagram.
---
Migration Services
Contact us if you need a Registered Migration Agent.