We are now adding a new check to provide the
Occupation Ceiling
information associated to each ANZSCO Unit Group included on the
SOL List 2014-15
.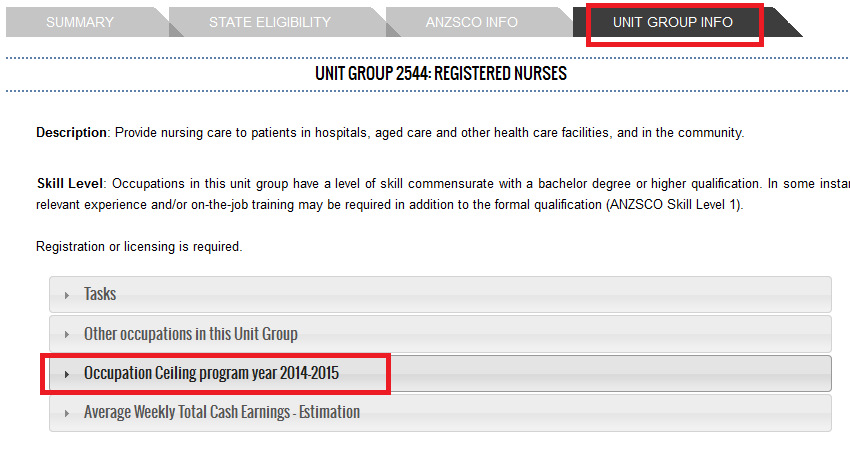 Occupations that are not on the SOL List, do not have occupation ceiling:

As we do for each Australian State Nominated Occupation List, the data is daily checked and directly extracted from the DIBP webiste: Australian Government Department of Immigration and Border Protection | SkillSelect | Occupation ceilings - http://www.immi.gov.au/Work/Pages/SkillSelect/SkillSelect.aspx
Occupation Ceilings will be applied to invitations to apply to migrate under the points based skilled visas of the General Skilled Migration program. You will not be invited to apply for one of these visas if your occupation has reached its ceiling.
Occupational ceilings do NOT apply to the following visa subclasses:
State or Territory Nominated
Employer Sponsored
Business Innovation and Investment
Information provided
Ceiling value: Limit on the number of invitations that can be issued through SkillSelect each year.
Results to date: Number of invitations issued in the current program year to date. On the right, we provide the positive variation with respect to the previous update.
Availability left (%): Percentage of remaining visa invitations.

Last reviewed: Date when the occupation ceiling list was reviewed and/or updated.