Flagged Occupations are easily identifiable when searching the eligibility of an occupation in ANZSCOSearch.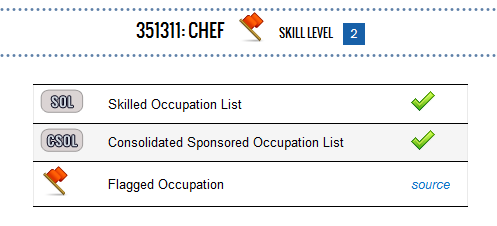 Due to labour market conditions and migration changes, flagged occupations are under study and they may be removed from the SOL list in the future.
54 occupations from the SOL list have been marked as flagged occupations in the program year 2013-2014.
Please, visit the Australian Workforce and Productivity Agency website for further information - http://www.awpa.gov.au/our-work/labour-market-information/skilled-occupation-list/Pages/Flagged-Occupations.aspx