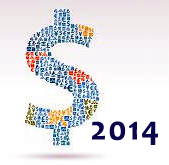 On the 22nd January 2015 ABS - Australian Bureau of Statistics published the new Average Weekly Earnings 2014 survey.
The data shows the Average Weekly total cash Earnings classified by Unit Group (ANZSCO code 4-digits), Sex and average Age.
The data was collected from the 2014 Survey of Employee Earnings and Hours (EEH) which was conducted with respect to the last pay period on or before 16 May 2014.
The EEH survey is conducted every two years and designed to provide detailed statistics on the composition and distribution of employee earnings, hours paid for and the methods used to set employees' pay. Information is collected from a sample of employers about characteristics of both the employers (such as industry and sector) and their employees (such as occupation, type of employee, and method of setting pay).
When searching for your ANZSCO code you can also know the data related to the Average Weekly Earnings 2014 for that particular occupation / Unit Group. This information is located on the UNIT GROUP INFORMATION tab.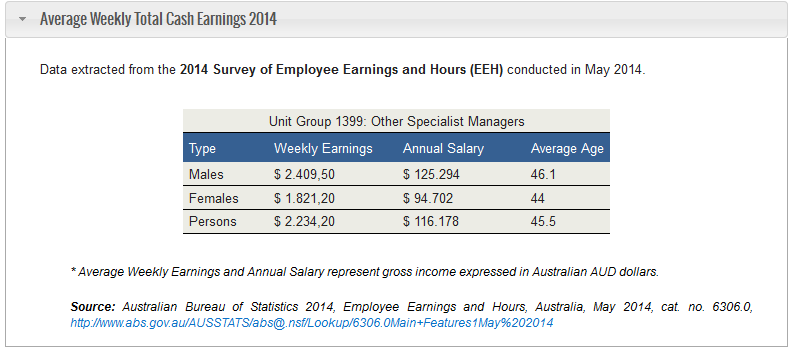 Alternatively, you can access the full list and see all the data classified per Unit Group.