As many people, my partner and I, both Spanish nationals but living and working in Ireland, chose to migrate to Australia in 2012 through the Australian SkillSelect Visa process (GSM visa subclass 189 / 190). Our migration experience was nothing but frustrating and stressful, not only due to the complex legal regulations involved in the process but also to the always changing requirements and new rules.
The truth is that it took us almost 3 years to relocate to Australia. On May 2015 we were finally landing in Queensland but thanks to an employer sponsorship opportunity and not with a GSM visa subclass 189 or 190 as we initially planned. It is still shocking and incomprehensible to me that despite our best efforts, we were unable to obtain a working visa through the Australian SkillSelect migration scheme.
During this time therefore I learned about the complexity of the visa process and understood that being up to date is essential for a successful application. This is why in 2013 I created Anzscosearch, to instantly connect intending migrants like myself to all States and Territory Occupations Lists. I always felt that there was a missing website containing this information.
Anzscosearch is daily updated and contains up to date information on General Skilled Migration visas and all recent updates as published on the Governments' official state and territory websites giving the user instant access to all changes >> read the FAQs.
Please, feel free to contact me through the Contact Form if you have any comments or suggestions. Although I have gained an important knowledge on Australia migration, be aware that I am not a registered Migration Agent and therefore I am not responsible for the use of the data provided in this website. For Professional Migration services we recommend to get in touch with VisAssist, a migration consultancy based in Sydney, Australia >> read more.
Remember, Anzscosearch:
contains general information.
the information is not advice and should not be treated as such.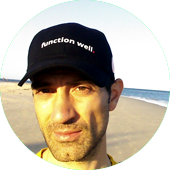 Raul Gonzalez

Like us on Facebook and follow us on Twitter! and be aware of the latest changes and news.